03 - 07 June 2013
Room XVIII, Palais des Nations
Geneva
, Switzerland
The 16th session of the CSTD concluded on 7 June 2013, recommending the following draft resolutions for adoption by the Economic and Social Council:
---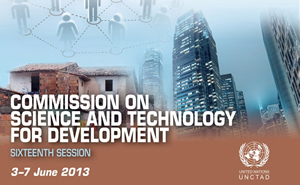 The Commission will address two of its priority themes, namely:
Science, technology and innovation for sustainable cities and peri-urban communities.

Internet broadband for an inclusive digital society.
The Commission will also review the progress made in the implementation of the outcomes of the World Summit on the Information Society (WSIS).
In addition, the Commission will hear presentations on national science, technology and innovation policy reviews.
The participants will include representatives of Governments, civil society, the private sector and international organizations.
Quick link:
---

Language(s)
English | Français | Español | 简体中文 | Русский | العربية |
Related
Topic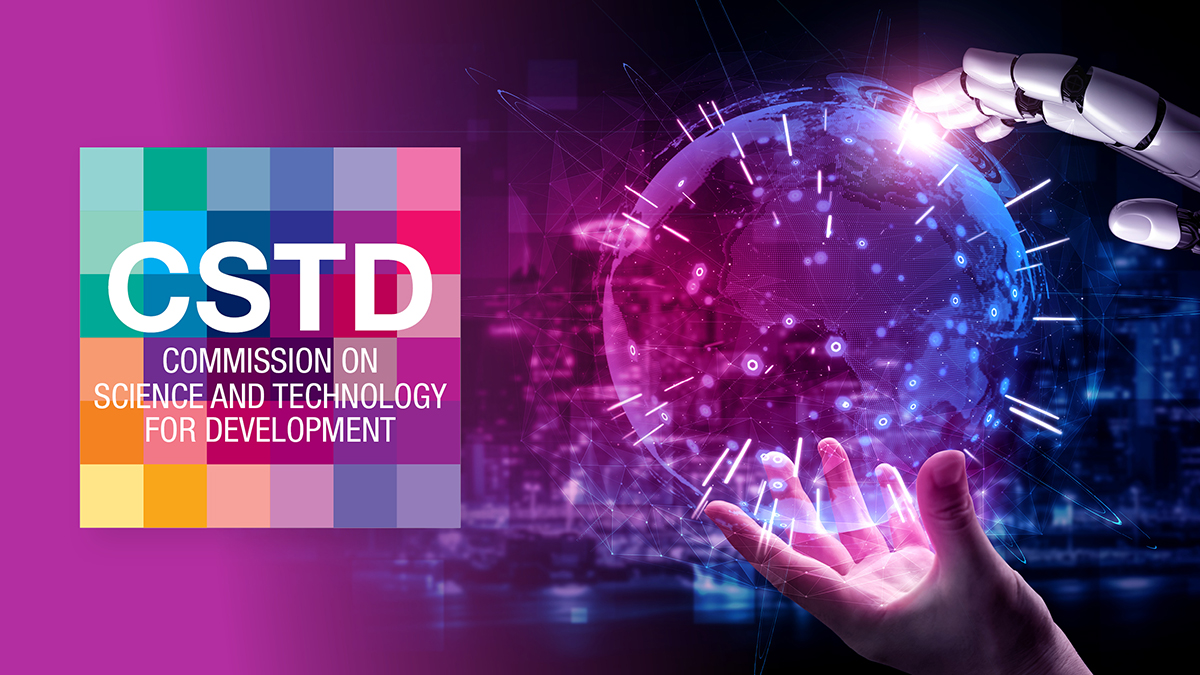 Commission on Science and Technology for Development
Meeting series
Event
Contact
Ms. Anne Miroux,
Director, Division on Technology and Logistics, and Head of the CSTD Secretariat, UNCTAD
tel.: +41 (0)22 917 1167
fax: +41 (0)22 917 0052
e-mail: anne.miroux@unctad.org
and
Ms. Padmashree Gehl Sampath
Chief, Science and Technology Section
e-mail: padmashree.gehl.sampath@unctad.org