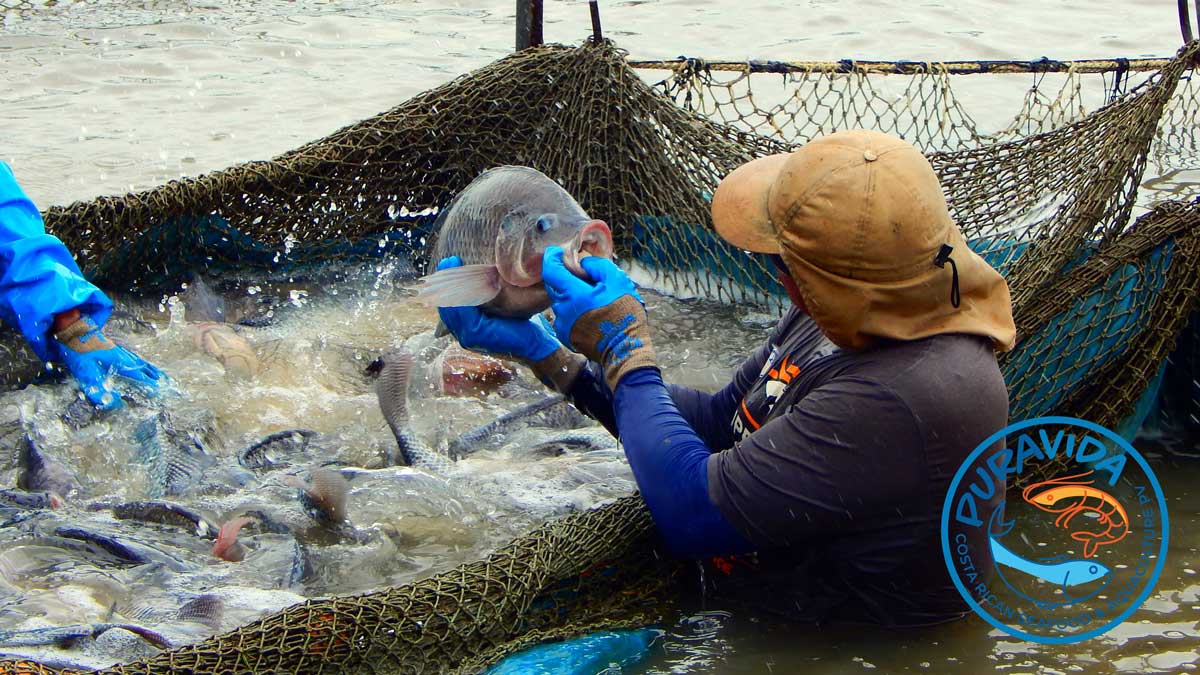 11 November 2021
08:00 - 19:00 hrs. (Costa Rica); 15:00–02:00 hrs. (CET)
Online and in-person
The United Nations Conference on Trade and Development (UNCTAD) jointly with the United Nations Office of Legal Affairs, Division for Ocean Affairs and the Law of the Sea (DOALOS) have been implementing the project "Evidence-based and policy coherent Oceans Economy and Trade Strategies" (OETS), since 2018. Through this project, the beneficiary countries: Barbados, Belize and Costa Rica, have defined priority actions based on policies and evidence to support sustainable trade of products and services in ocean-based economic sectors.

Costa Rica's first ever seafood and aquaculture trademark, Pura Vida, is a collective mark that differentiates Costa Rican seafood and aquaculture products that meet certain conditions (from production to delivery to the consumer) that promote social, economic and environmental sustainability. This collective brand is promoted in the country by the Ministry of Foreign Trade (COMEX), the Costa Rican Fisheries and Aquaculture Institute (INCOPESCA) and the National Chamber of Exporters of Fishery and Aquaculture Products (CANEPP).
Against this backdrop, UNCTAD and OLA/DOALOS are supporting a training and brand launch event, on November 11, 2021, in the province of Puntarenas, Costa Rica. The event is, aimed at potential users of the Pura Vida collective mark (those involved in the production of seafood and aquaculture products in the country) as well as national and international consumers. Foundation for Peace and Democracy (FUNPADEM) is the organizer and intermediary between the donor and the focal points in the country for this event.
The program of the event will include training modules on the:
OETS project
Information on collective trademarks including rules of use, graphic components and their use
Promotion strategy and scope of the collective trademark Pura Vida Costa Rican Seafood and Aquaculture
These modules will be taught by experts in marketing and intellectual property. The launching of the brand to the general public will take place after these trainings. The launch event envisages to introduce the Pura Vida brand to potential national and international consumers and its other broader potential users.
On the day of event, representatives of CANEPP, INCOPESCA, COMEX, DOALOS, and UNCTAD are expected to participate and provide their support to the launch of Pura Vida – Costa Rica's pioneer brand of sustainable seafood and aquaculture products.
There is some issue in accessing document path, Please contact to Site Admin
David Vivas (UNCTAD) y Fernando Cabrera (DOALOS)
10 Nov 2021
Eduardo Rojas Piedra, Socio Fundador, ERP Lawyers & Associates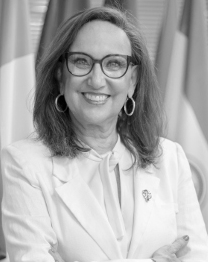 Rebeca Grynspan, of Costa Rica, became UNCTAD's eighth Secretary-General on 13 September 2021 and is the first woman to lead the organization.
Prior to her UNCTAD appointment, she was the Ibero-American secretary-general from 2014 to 2021, also the first woman to head the organization. During her mandate, she has coordinated the 22-member Iberoamerican Conference and led four key summits of Heads of State and Government.
In 2010 she was appointed Under-Secretary-General of the United Nations and Associate Administrator of the United Nations Development Program (UNDP) and prior to that was UNDP Regional Director for Latin America and the Caribbean. 
Prior to joining the United Nations, Ms. Grynspan served as Vice-President of Costa Rica from 1994 to 1998. She was also Minister of Housing, Minister Coordinator of Economic and Social Affairs, and Deputy Minister of Finance. In 2021 she was named Special International Advisor to the newly created Economic and Social Council of Argentina and invited to join as member of the G20 High-Level Independent Panel on Financing the Global Commons for Pandemic Preparedness and Response.
In addition to her experience as a lecturer and advisor to several international organizations, she has been actively involved in key United Nations initiatives, such as the Millennium Project's Task Force on Poverty and Economic Development and the High-level Panel on Financing for Development. 
In 2014 and 2015, she was recognized as one of the 50 leading intellectuals of Latin America. And she was recognized as one of the 100 most powerful women in Central America by Forbes magazine.
Ms Grynspan holds a degree in Economics by the University of Costa Rica and a MSc in Economics by the University of Sussex. She has been awarded a Doctorate Honoris Causa by the University of Salamanca, the University of Extremadura and the European University of Madrid in recognition of her outstanding professional achievements.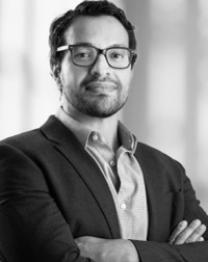 Minister of Foreign Trade


Andres Valenciano Yamuni was sworn in as Minister of Foreign Trade of Costa Rica on November 24th, 2020. He is responsible for Costa Rican foreign trade policies and attraction of foreign investment, as well as the representation before several multilateral organizations, such as SIECA, the WTO, and the OECD.
Minister Valenciano Yamuni has over 15 years of professional experience. He is an Industrial Engineer graduated from the University of Costa Rica, with a Master degree in International Business from The Fletcher School - Tufts University in the United States of America, and he's a Lee Kuan Yew School Senior Fellow from the National University of Singapore. He has led research studies and projects related to social and economic development in over 12 countries in three continents. Before becoming Minister, he was the Executive President of the Instituto Nacional de Aprendizaje, where he was in charge of technical and vocational education in the country. Mr. Valenciano Yamuni was awarded as one of the "40 under 40" for contributions to Costa Rican society in 2013 and is part of the Advisory Council of the "State of the Nation" program.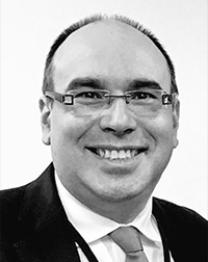 David Vivas Eugui is a Legal Officer at the Division on International Trade and Commodities, UNCTAD. He is an attorney with more than 25 years of experience in trade, environment, oceans economy, intellectual property, and sustainable development. He possesses a strong managerial, leadership and negotiations skills and more than 15 years of experience in strategic planning, programmatic design, implementation, team building, fundraising and setting of impact assessment systems.
David was also Senior Economic Affairs Officer and Legal Officer, at the Trade Negotiations and Commercial Diplomacy and at the Trade and Environmental Branches at UNCTAD, Deputy Programmes Director at ICTSD; Senior Attorney at CIEL; Attaché for Legal Affairs at the Mission of Venezuela to the WTO and Staff Attorney at the Venezuelan Institute of Foreign Trade. He has a Juris Doctor degree at the Universidad Católica Andres Bello, Venezuela, a L.L.M. from Georgetown University in the United States and a Master degree in Transnational Business from Universidad Externado, Colombia.
He has worked as an advisor and consultant for various institutions, international and national organizations such as WTO, WHO, UNCTAD, WIPO, IDLO, European Patent Office, GIZ, South Centre, ACP Group of Countries, ACP MTS, Rockefeller Foundation, the Development Bank of Latin America, Enabling Environments, CUTS International, Saana Consulting, QUNO, AITIC, SPDA, ALIFAR, and the Ministry of Science and Technology of Venezuela.
Constant participation in teaching and academic activities have been carried out at Strasbourg University, WIPO DL Academy (Geneva), University of Business and International Studies (Geneva), Universidad de Buenos Aires (Argentina), Universidad de los Andes and Universidad Javeriana (Colombia), and Universidad Católica del Peru.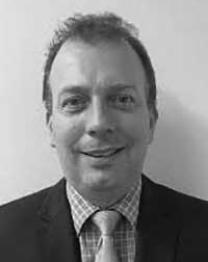 François Bailet, BSc (Environmental Sciences), Diplôme d'Étude Approfondies (Law and Economics of Development) and PhD (International Public Law) with almost 30 years of experience working in oceans and the law of the sea, including assisting States and intergovernmental organizations in developing and implementing ocean governance frameworks at all levels, and in building related human and institutional capacity.
Francois is currently Senior Legal Officer in the Division for Ocean Affairs and the Law of the Sea of the United Nations Office of Legal Affairs where he heads up the Capacity-Building and Trust Funds Unit of the. He also coordinates the Division's Maritime Security and Blue Economy clusters and leads the United Nations marking of World Oceans Day. He founded the United Nations – Nippon Fellowship Programme, and has served as the Secretary of the General Assembly's Regular Process for Global Reporting and Assessment of the State of the Marine Environment, including Socio-economic Aspects which produced the first World Ocean Assessment.
Formerly, Francois served as the late Elisabeth Mann Borgese's Special Assistant until her passing in 2002, after which he was appointed Deputy Executive Director of the International Ocean Institute Network (IOI), then Expert Advisor in Ocean Governance to the IOI, and Honorary Adviser to the President of IOI. He also led the Organization's delegations to numerous international, regional and national ocean law and policy processes, including those of the United Nations. Francois has held several Adjunct academic appointments, and served as Founding Member and Member of various boards and advisory bodies.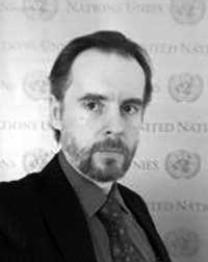 Mr. Vladimir Jares is the Director of the Division for Ocean Affairs and the Law of the Sea, Office of Legal Affairs of the United Nations Secretariat. He has dealt with many issues concerning the law of the sea, in particular those related to the implementation of the 1982 United Nations Convention on the Law of the Sea and related Agreements. Since 1997, he has been involved in providing services to the Commission on the Limits of the Continental Shelf and has served as its Secretary. He has also been involved in capacity-building activities of the Division, delivering many of its training courses, including on UNCLOS article 76 implementation.
Co-organizer(s):
CANEPP, INCOPESCA, COMEX, DOALOS, and UNCTAD
---

Language(s)
English | Español |
Related
Topic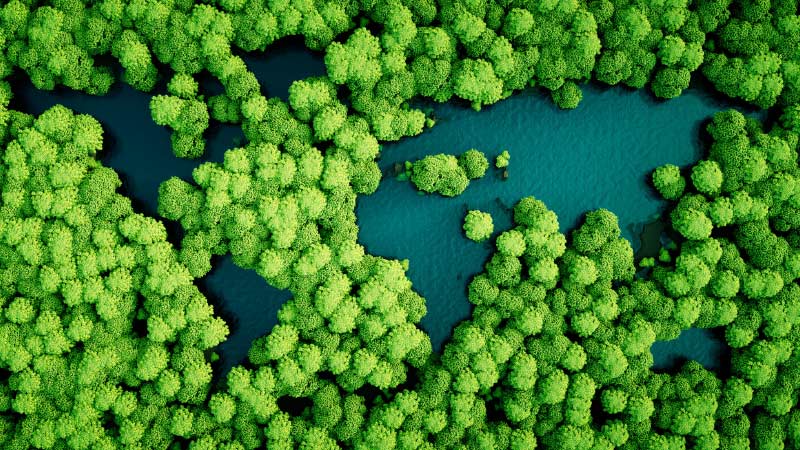 Trade and environment
Programme
Project
Contact
UNCTAD
Mr David Vivas Eugui, Legal Officer
david.vivaseugui@unctad.org
Ms Claudia Contreras, Economic Affairs Officer
claudia.contreras@unctad.org
Ms Maria Durleva, Trade and Environment Consultant
maria.durleva@unctad.org
DOALOS
Mr. Francois Bailet, Legal Officer
bailet@un.org
Mr. Fernando Cabrera
fernado.cabrera@un.org