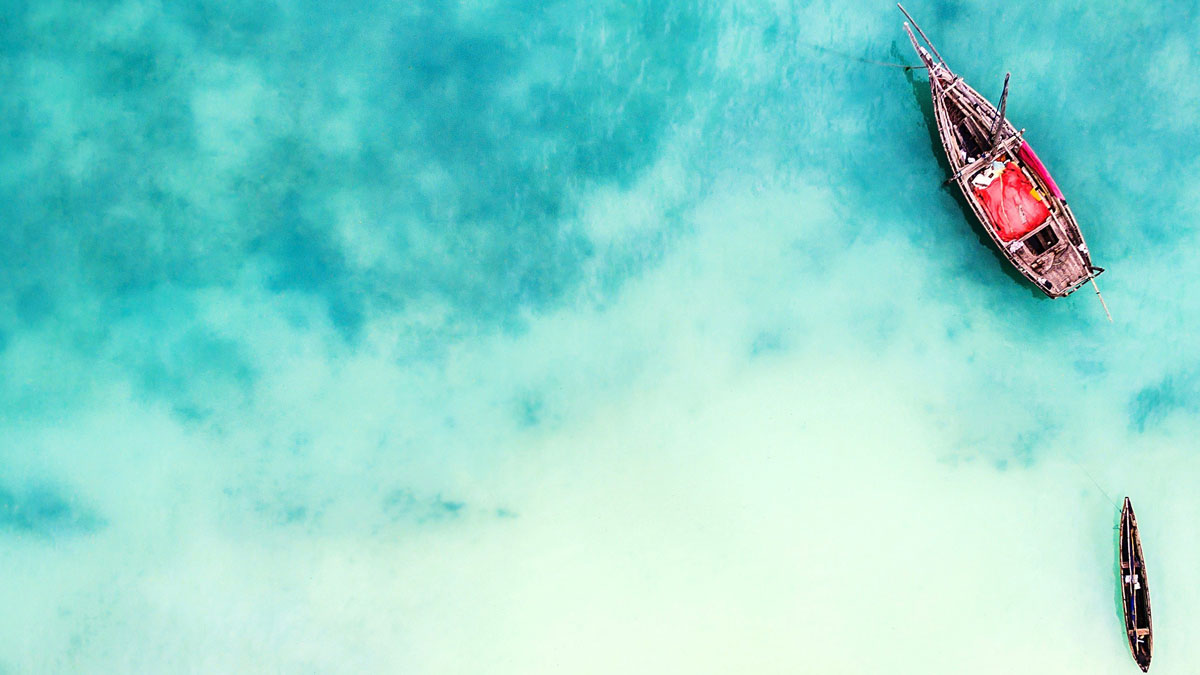 23 - 24 September 2021
Geneva 5–8 p.m. (CEST); New York: 11 a.m.–2 p.m.; Barbados:  11a.m.–2 p.m. ; Costa Rica/Belize: 9 a.m.–12 p.m. 
Online
The UNCTAD-OLA/DOALOS regional experience sharing workshop held on 23-24 September 2021 to support UNCTAD15 quadrennial conference theme "From inequality and vulnerability to prosperity for all", highlighted the need to strengthen capacities of coastal developing countries, in particular small island developing States (SIDS), in adopting, elaborating and implementing evidence-based and policy coherent OETS to promote sustainable trade of products and services in ocean-based economic sectors within the framework of the 1982 United Nations Convention on the Law of the Sea (UNCLOS).
During the workshop, high-level policymakers, national fisheries departments, financial/trade support institutions and fisheries experts recapped the Oceans Economy and Trade Strategies (OETS) project's achievements and lessons learned, as well as discussed, the way forward to a sustainable ocean economy that benefits everyone.
The following are key findings and recommendations which emerged from speakers and participants during the workshop:
1.1 Adaptive fishery management/improvement plans developed through inclusive stakeholder engagement, supportive and dynamic regulatory and policy frameworks are relatively low-cost options that could promote sustainable fisheries, complement sustainability certifications and secure livelihoods in coastal developing countries, particularly in SIDS
1.2 National fisheries data availability remains a key challenge to conduct scientific and evidence-based processes; the lack of robust data and human and financial resources negatively affects traceability, monitoring & surveillance which in turn become linked to market access barriers
1.3 The pandemic has re-affirmed the value of preparedness to protect and build resilience against inequalities brought on by climate change, health and other natural or man-made disasters through harnessing diversification and digitalisation
1.4 Promotion of national and regional markets and tourism, using online platforms and e-commerce is necessary for diversification, product development and innovation
1.5 Promoting investment, financing and/or regional economic integration in digitalisation and innovative automation technologies to upgrade infrastructure and skills through new partnership can:
1.5.1 Support ocean governance and research (e.g., quantity and quality [grade] of target species, diversification of value chains)
1.5.2 Promote sustainable use of marine resources (e.g., reduction of catch and/or allow live release of non-target species)
1.5.3 Increase market access and value addition for seafood products (e.g., engagement in [voluntary] sustainability standard schemes)
1.5.4 Boost the use of renewable energy and energy-efficient harvesting, processing and cold storage systems which could reduce the countries' reliance on fossil fuels and emissions from the value chain
1.6 Strengthened coordination mechanisms, fisherfolk organisations, information sharing (if possible, through modernised communication frameworks) and interaction among relevant actors/agencies, should be encouraged nationally and regionally (e.g., to promote domestic demand by linking fisheries with tourism and marine protected areas, or facilitate exports through trade agreements and key markets)
1.7 Improved coastal zone management by integrating marine fisheries and aquaculture, coastal and marine tourism and consolidating natural marine areas and reserves, recreational fishing, wildlife watching, and marine ecotourism should be promoted
1.8 Achievement of the Sustainable Development Goals and the COVID-19 pandemic responses should be addressed in a complementary manner, integrating actions to tackle emergency, support recovery and achieve the SDGs for the prosperity for all.
UNCTAD Deputy Secretary-General Ms. Isabelle Durant commended the work done by the OETS project noting that "…whilst the actual value of the ocean is difficult to quantify, we estimate that the economic value of the "ocean" economy" in the form of tradable ocean goods and services contributes directly at least $2.5 trillion per year. Furthermore, the value of ocean assets has been estimated to be at least $24 trillion. Understanding the value of oceans and the trade and governance aspect to sustainably manage them can support millions of livelihoods globally and ensure prosperity for all."
Principal Legal Officer of OLA/DOALOS, Mr. Dmitry Gonchar, noted that UNCLOS provides the legal certainty which is necessary for the development of sustainable ocean-based economies, or blue economies, and that the effective implementation of UNCLOS is thus fundamental to the establishment of a blue economy.
In total, 96 participants attended the event, 40 per cent of whom were female. The affiliation of participants was 38 percent government, 22 per cent international and regional governmental organisation, 17 per cent business and fishers and 10 percent academia representatives. Most of the participants were from the Americas (76 percent), and Europe (about 21 per cent) and approximately 3 percent of the participants originated from Asia and Africa.

UNCTAD in collaboration with DOALOS have ushered the final (dissemination) phase of the project, "Evidence-based and policy coherent Oceans Economy and Trade Strategies" (OETS) which started in Barbados, Belize and Costa Rica ('target countries') in 2018. The project aims to promote sustainable trade of products and services in ocean- based economic sectors within the United Nations Convention on the Law of the Sea (UNCLOS) framework. In this context and in the face of the global pandemic, project partners are organising a high-level experience sharing workshop on 23–24 September 2021 to reflect on achievements of the project, challenges and lessons learned as well as look forward to the future of sustainable ocean economy.
Key issues for evidence-based and policy coherent OETS
During its lifespan, the OETS project has identified key opportunities and challenges for beneficiary countries:
Export potential, product diversification, value addition and improved governance have been identified as key opportunities for beneficiary countries in ocean-based sectors. Beneficiary countries have selected priority actions in collective marks related to seafood sustainability, multi-species fish stock management, export intelligence for niche products and introduction of selective fishing practices. These actions are currently being implemented with the support of UNCTAD and DOALOS.
Among the key challenges that have emerged during the implementation phase are the following:
Limited capacity by national stakeholders to identify and harness opportunities arising from sustainable ocean-based sectors;
Lack of shared vision, coordination mechanisms and cooperation among stakeholders
Elusive trade opportunities for ocean-based sectors due to significant barriers including high tariffs and tariff peaks, complex non-tariff measures, and private standards relevant to products and services in ocean-based economic sectors;
Limited legal and institutional frameworks for the sustainable governance of oceans under the UNCLOS and its related instruments, as well as applicable trade-related multilateral instruments.

Beneficiary countries also face challenges associated with limited resilience and adaptation capacities to climate and pandemic shocks. In the last year, growth in many ocean-based sectors particularly coastal tourism, maritime transport and fisheries has been heavily impacted by the COVID-19 pandemic and the measures designed to address it.
Objectives
Against this backdrop, the online regional experience sharing workshop aims to:
Increase understanding on how to design and implement OETS as a tool to promote sustainable trade of products and services in ocean-based economic sectors within the UNCLOS framework.; and
Foster cooperation among States at the regional level.
More specifically, it aims to present:
project outcomes and share experiences, including lessons learned, on the elaboration, adoption and implementation of national OETS reports;
the impacts of the COVID-19 pandemic on OETS-selected value chains and potential responses including through economic, trade and law of the sea policy and regulatory measures; and
encourage interest in obtaining further support to develop and implement a new generation of OETS support in other countries in the Americas, Africa, the Pacific and other regions.

Programme snapshot:
Please see Provisional Agenda under the Documents tab for details
Day 1 (Thursday, 23 September 2021)/CEST
5-5.45 p.m. Welcoming remarks
5.45-7 p.m. The Oceans Economy and Trade Strategies: Key findings and action plans/Q&A/Baseline poll
7-8 p.m. Impacts and implications of the COVID-19 for the Oceans Economy and Trade Strategy: Case study of Barbados, Belize and Costa Rica
Day 2 (Friday, 24 September 2021)/CEST
5-6 p.m. Original OETS methodology: Implementation, lessons learned and sustainability/Q&A
6-6.30 p.m. The national OETS process: Key accomplishments, lessons learned and planned follow-up
6.30-6.45 p.m. Online workshop survey on impact of the OETS Project
6:45-7.30 p.m. The future of the OETS project: expressions of interest and additional financial means
7.30-8 p.m. Wrap up and next steps
There is some issue in accessing document path, Please contact to Site Admin
(UNCTAD/DITC/TED/INF/2019/13)
-
28 Nov 2019
(UNCTAD/DITC/TED/INF/2019/14)
-
11 Dec 2019
(UNCTAD/DITC/TED/INF/2020/1)
-
05 Feb 2020
(UNCTAD/DITC/TED/INF/2020/3)
-
19 Jun 2020
(UNCTAD/DITC/TED/INF/2020/5)
-
26 Nov 2020
Co-organizer(s):
UNCTAD, DOALOS
---

Language(s)
English | Español |
Related
Topic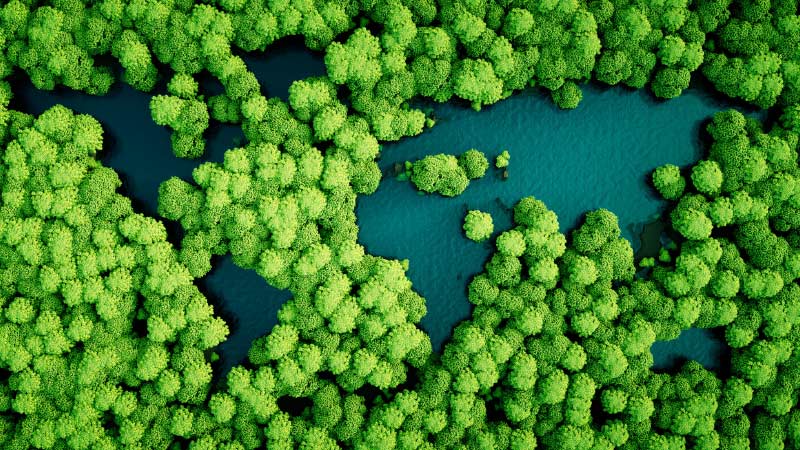 Trade and environment
Programme
Project
Contact
UNCTAD
Mr. David Vivas Eugui, Legal Officer david.vivaseugui@unctad.org Spanish
Ms. Claudia Contreras, Economic Affairs Officer claudia.contreras@unctad.org
Ms. Maria Durleva, Trade and Environment Consultant maria.durleva@un.org
Oceans Economy and Fisheries Programme oceaneconomy@un.org
DOALOS
Mr. Francois Bailet, Senior Legal Officer bailet@un.org
Mr. Michele Ameri, Legal Officer amerim@un.org
Mr. Bingzhuo Li, Legal Officer bingzhuo.li@un.org
Mr. Fernando Diaz Cabrera, Legal Officer fernando.cabrera@un.org