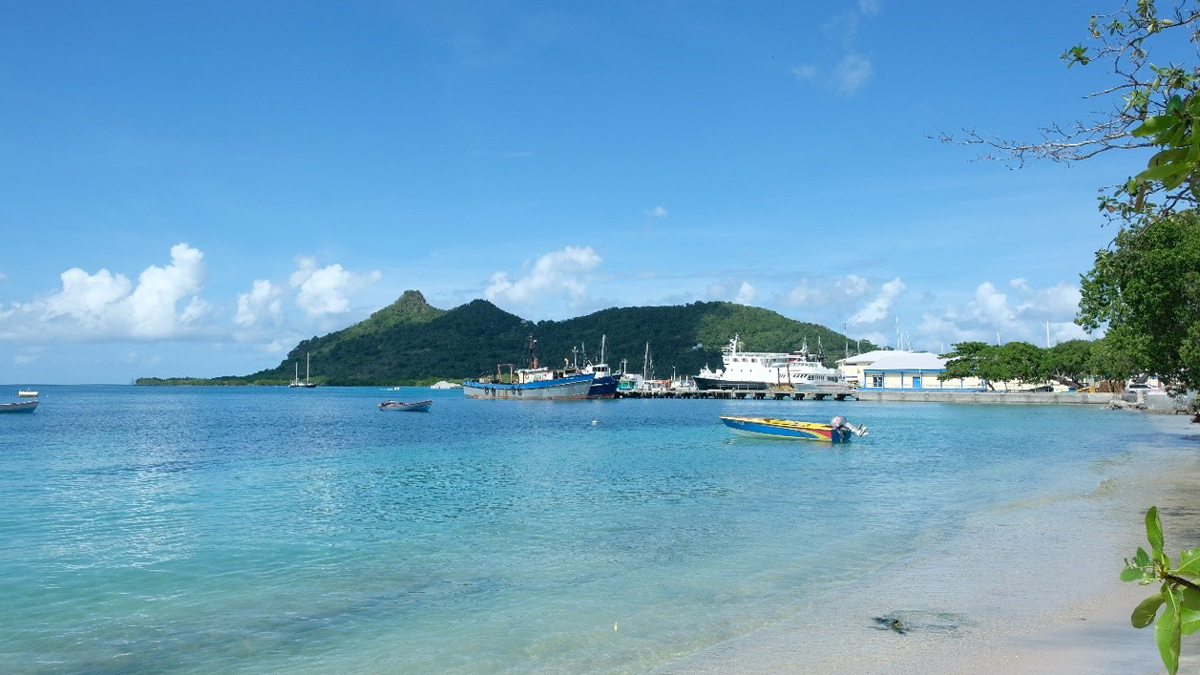 22 - 23 March 2021
10 am–1 pm Castries, Saint Lucia; 3–6 pm CET (both days)
Online
On 22-23 March, UNCTAD in collaboration with the Organization of Eastern Caribbean States (OECS) and Convention on International Trade in Endangered Species of Wild Fauna and Flora (CITES) joined forces with authorities and chief fisheries officers from OECS countries to share information and build capacity towards lifting a trade suspension of queen conch and maximize the sustainable development of this market in the region.
Inside the iconic shell of the queen conch lies its delicious meat, valuable pearls and other biological products of high value, for which the global market is $74 million and growing every year. Due to the high value of its products and sometime unsustainable use, queen conch is listed under Appendix II of CITES, the convention designed to ensure that the international trade of certain species does not threaten their survival.
Unfortunately, information is lacking on regional queen conch stocks, the flow of products along the supply chain, and how value could be maximized though accessing high value end markets. Additionally, key information and reports are necessary for the lifting of CITES trade suspension applied to Grenada since 2006.
Developing the sustainable blue economy
During the regional webinar, experts and government officials discussed how they can collaborate to lift CITES trade suspensions, gather data, and enhance access to high value end markets unlocking potentially millions in sustainable trade in the years to come.
CITES officials and chief fisheries officers had frank discussions on the state of conch fisheries, reporting challenges and fishery sustainability in the OECS countries of St Lucia, Grenada and St Vincent and the Grenadines, who's conch fisheries were valued at a combined $7.63 million in 2012.
The next steps to be taken to address CITES trade suspension restrictions were also discussed from the perspective of regional stakeholders and regulatory officials – a critical first step to bringing Grenada back into global markets while enhancing fishery sustainability.
"Research shows that 65% of employment in the CARIFORUM region is supported by MSMEs including the seafood industry. High value sustainable blue economy products present a viable option for Caribbean Job creation," said Deodat Maharaj, head of the Caribbean Export Development Agency.
UNCTAD and the International Trade Centre presented an innovative self-assessment tool that allows business to understand, assess, and plan alignment with the 2020 BioTrade Principles and Criteria (P&C). The Union for Ethical BioTrade also presented tools to promote and distinguish BioTrade practices and products, explaining how certification can maximize income generation and market access for all stakeholders involved.
The Blue BioTrade project in OECS countries
This webinar was an important activity in the Blue BioTrade Project, a unique partnership of UNCTAD, the OECS and CITES focusing on developing BioTrade through the commercialization of goods and services derived from biodiversity that adhere to a set of sustainability guidelines known as the BioTrade P&C.
Funded by the European Union, this project is the result of a new form of partnership where various multilateral, regional and national agencies contribute to the implementation of SDG 14 (life below water) and 12 (sustainable production and consumption) by making use of domestic, regional and international markets to harness the sustainable harvest, processing and commercialization of goods and services derived from marine biodiversity.
Over the next 12 months, UNCTAD experts will be working with the OECS countries of Grenada, St Lucia and St Vincent and the Grenadines to apply the BioTrade value chain approach to queen conch. This will involve mapping key stakeholders and processes, the ecological state of queen conch, and, importantly, the opportunities to enhance sustainability and income generation by following the BioTrade P&C.
Pioneering Blue BioTrade
In applying the BioTrade P&C in an oceans economy context, this project will help promote Blue BioTrade – which focuses on marine-based products and services— an exciting new tool to promote sustainability and equity. The World Bank estimated the value of the ocean economy in the Caribbean at $407 Billion and considers it to be one of the "next frontiers of growth".
This project thus represents a critical opportunity to prove that income can be generated from the ocean's economy in a sustainable way and is a forerunner in the development of Blue BioTrade products that could be an example for the sustainable use of marine biodiversity and socio-economic resilience building.
Working towards tangible action
This project will also work with OECS governments to develop a regional Blue BioTrade action plan, which will outline key steps for the further development of value added products from marine biodiversity, such as the sargassum seaweed, which has inundated Caribbean shores with devastating effects over the past decade.
Queen conch is but one of the many iconic marine species that can be used to advance the sustainable development of small island developing states in the Caribbean, many of which are now recognized as "large ocean" states with abundant blue economy opportunities.
OECS Director General Didacus Jules said the webinar and project are a "process of deep visioning that allows us to see the huge potential of biodiversity in the region". In more than one regard, this sea snail is leading the race towards more economically and ecologically viable fisheries and ocean economies.

UNCTAD in collaboration with the Organisation of Eastern Caribbean States (OECS) and the Convention on International Trade in Endangered Species of Wild Fauna and Flora (CITES) launched a regional project titled "Seizing the trade and business potential of Blue BioTrade products for promoting sustainable livelihoods and conservation of marine diversity in selected OECS countries (Blue BioTrade project)" in October 2020. The project aims to empower small scale coastal operators from Grenada, Saint Lucia and St. Vincent and the Grenadines to produce and trade queen conch products in domestic, regional, and international markets under the Blue BioTrade environmental, social and economic sustainability criteria, including CITES.
Queen Conch is an iconic specie for the wider Caribbean and a key product with multiple uses, including culinary, therapeutical and handicraft. CITES estimated the overall value of only queen conch meat to be around $74 million in 2017. This fishery's economic value and job creation potential can be multiplied several-fold when considering further processing and marketing of legally sourced queen conch products, particularly in the handicraft, tourism, and restaurant sectors. Queen conch is not yet a fully threaten species. However, it may become so if harvesting and trade are not done sustainably. Queen conch is listed under Appendix II of CITES since 1992. Future trade flows of queen conch products must build on compliance with multilateral, regional and national legal requirements seeking to regulate harvesting better and comply with legal and sustainability requirements.
The project considers three subsequent and complementary phases:
Phase 1:  Awareness-raising about the BioTrade P&C and CITES requirements in the context of queen conch, and elaboration of queen conch product assessments in Grenada, Saint Lucia, and St Vincent and the Grenadines.
Phase 2: Elaboration of a Regional Blue BioTrade Action Plan based on findings of the country studies and,
Phase 3: Design and delivery of technical assistance activities in selected areas as well as additional fundraising.
The webinar aims to raise awareness and increase understanding among key OECS stakeholders about Blue BioTrade, 2020 BioTrade Principles and Criteria, and applicable CITES requirements and decisions. It will also explain the required information and inputs needed from stakeholders to elaborate value chain assessments in the beneficiary countries.
The webinar will take place in two sessions of three hours each. The first session will present the BioTrade approach, 2020 BioTrade Principles and Criteria, Queen Conch CITES regulations, requirements and decisions, and the status of the implementation of the Regional queen conch Fisheries Management and Conservation Plan. The second session will introduce the BioTrade value chain methodology and outline the planned country report's content. Also, it will introduce the mapping of the queen conch value chain for validation purposes. The session will conclude with a discussion on the preliminary situational analysis of the queen conch sector in the three beneficiary countries.  

There is some issue in accessing document path, Please contact to Site Admin
(UNCTAD/DITC/TED/2020/2)
-
14 Jan 2021
Mr Stephen Fevrier, Ambassador and Permanent Observer of the OECS to the United Nations in Geneva
22 Mar 2021
Mr Deodat Marahaj, Executive Director, Caribbean Export Development Agency
22 Mar 2021
Mr David Vivas, Legal Affairs Officer, UNCTAD
22 Mar 2021
Ms Lika Sasaki, Programme Officer, UNCTAD; and Ms Ana Batalhone, Associate Programme Officer, Sustainable and Inclusive Value Chains Section, ITC
22 Mar 2021
Ms Karen Gaynor, CITES Secretariat
22 Mar 2021
Mr Mauro Gongora, Fisheries Expert Blue BioTrade in the OECS Project
22 Mar 2021
Alexander Girvan, Project Coordinator, UNCTAD
23 Mar 2021
Claudia Contreras, Economic Affairs Officer, UNCTAD
23 Mar 2021
Sarita Williams-Peter, Chief Fisheries Officer, Department of Agriculture, Fisheries, Natural Resources and Co-operatives, Saint Lucia
23 Mar 2021
Moran Mitchell, Chief Fisheries Officer (Ag), Fisheries Division, Ministry of Sport, Culture and the Arts, Fisheries and Cooperatives, St. George's Grenada
23 Mar 2021
Ms María Julia Oliva, Deputy Director, Union for Ethical BioTrade (UEBT)
23 Mar 2021
Co-organizer(s):
The United Nations Conference on Trade and Development (UNCTAD), the Organisation of Eastern Caribbean States (OECS) and the Convention on International Trade in Endangered Species of Wild Fauna and Flora (CITES)
Sponsor / funding:
European Union
---

Related
Topic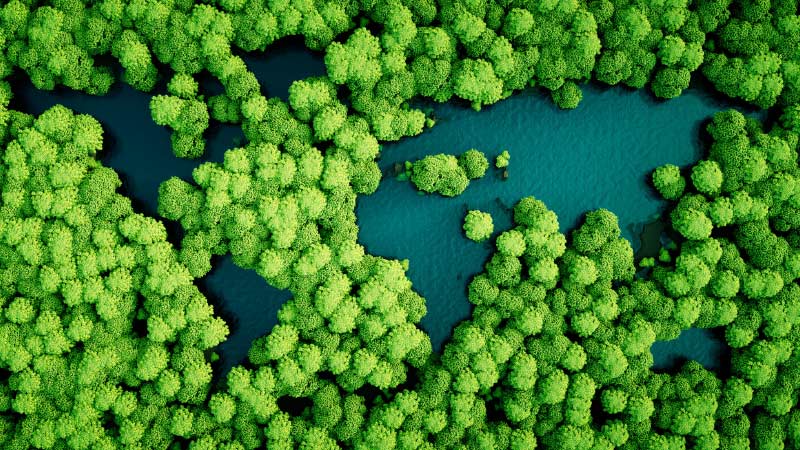 Trade and environment
Programme
Project
Event
Contact
UNCTAD, Division on International Trade and Commodities
Mr David Vivas Eugui, Legal Officer
david.vivaseugui@unctad.org
Ms Lorena Jaramillo, Economic Affairs Officer
lorena.jaramillo@unctad.org, biotrade@un.org
Ms Claudia Contreras, Economic Affairs Officer
claudia.contreras@unctad.org
Mr Alexander Girvan, Project Coordinator
alexander.girvan@un.org
OECS, Agriculture Unit
Mr. Lench Fevrier, Technical Specialist
lench.fevrier@oecs.int
CITES, Scientific Services
Ms. Karen Gaynor, Scientific Officer
karen.gaynor@cites.org