26 August 2021
The science-based innovative plan uses a multispecies approach to make coastal fishing in the Caribbean nation sustainable and expand livelihood opportunities.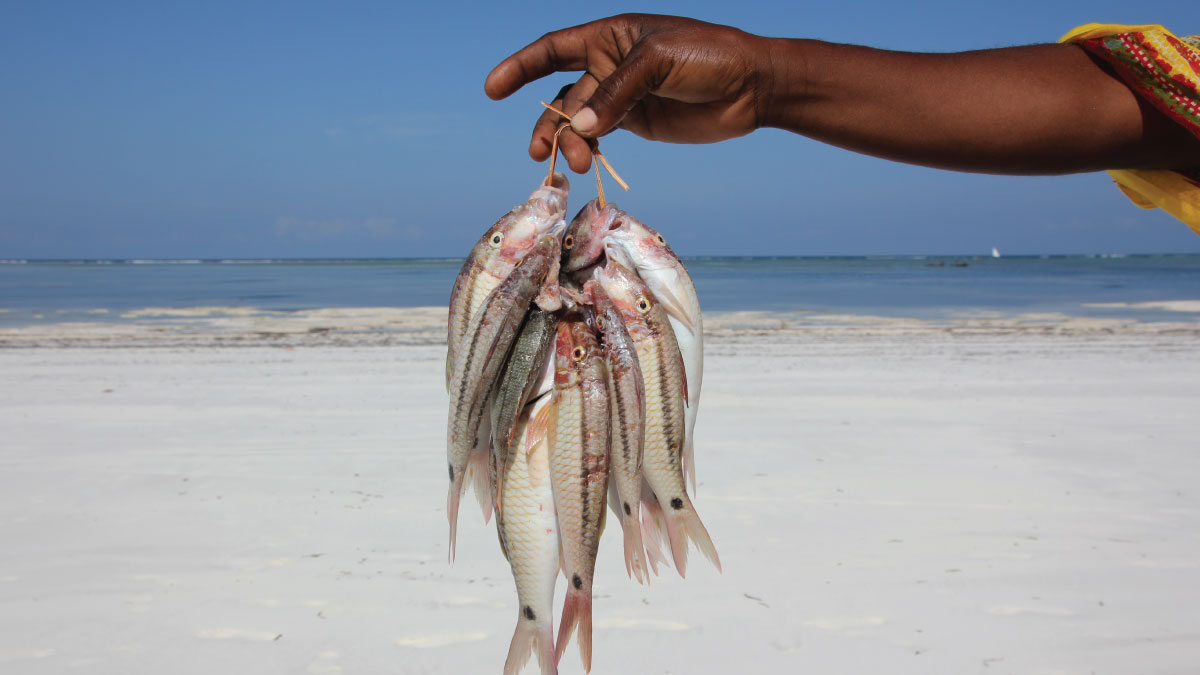 Belize's government is collaborating with fisheries managers, scientists and fishers to develop a management plan for 47 of the nation's most important finfish – bony fish – species.
The Caribbean country is prioritizing the sustainable use of fishery resources, especially as climate change exerts unprecedented impacts on ecosystems and communities.
Belize's fisheries sector directly supports the livelihoods of more than 2,500 fishers and indirectly benefits more than 15,000 Belizeans.
The country's fisheries exports – mainly spiny lobster and queen conch – were valued at $21.3 million in 2019, and there's an opportunity to generate more value for finfish products in both domestic and international markets.
"Devising and implementing a sound multispecies finfish management plan is critical to making coastal fishing in Belize a sustainable and traceable sector with great export and tourist consumption potential," said David Vivas, an UNCTAD legal officer working on ocean economy issues. 
Mr. Vivas said sustainable use and development of finfish fisheries can alleviate pressure on heavily exploited nearshore resources such as spiny lobster and queen conch. It can also contribute to resource and trade diversification and expand livelihood opportunities.
Science-based plan
Various stakeholders are collaborating to create a science-based plan for determining harvest levels for the most important target species.
Fishery managers, fishers and scientists are applying a unique "fish baskets" approach under which target species are categorized into groupings that can be managed together.
"Many fisheries are managed through single-species approaches that don't account for the complexity of the fishery or the ecosystem," said Kendra Karr, a scientist from Environmental Defense Fund (EDF), which is helping develop the plan.
"The multispecies fish baskets approach allows us to manage a greater number of species to generate socioeconomic and ecological benefits, while accounting for the data limitations that are typical of small-scale fisheries," Ms. Karr added.
The approach prioritizes data collection for indicator species in each basket.
 
The multispecies fish baskets approach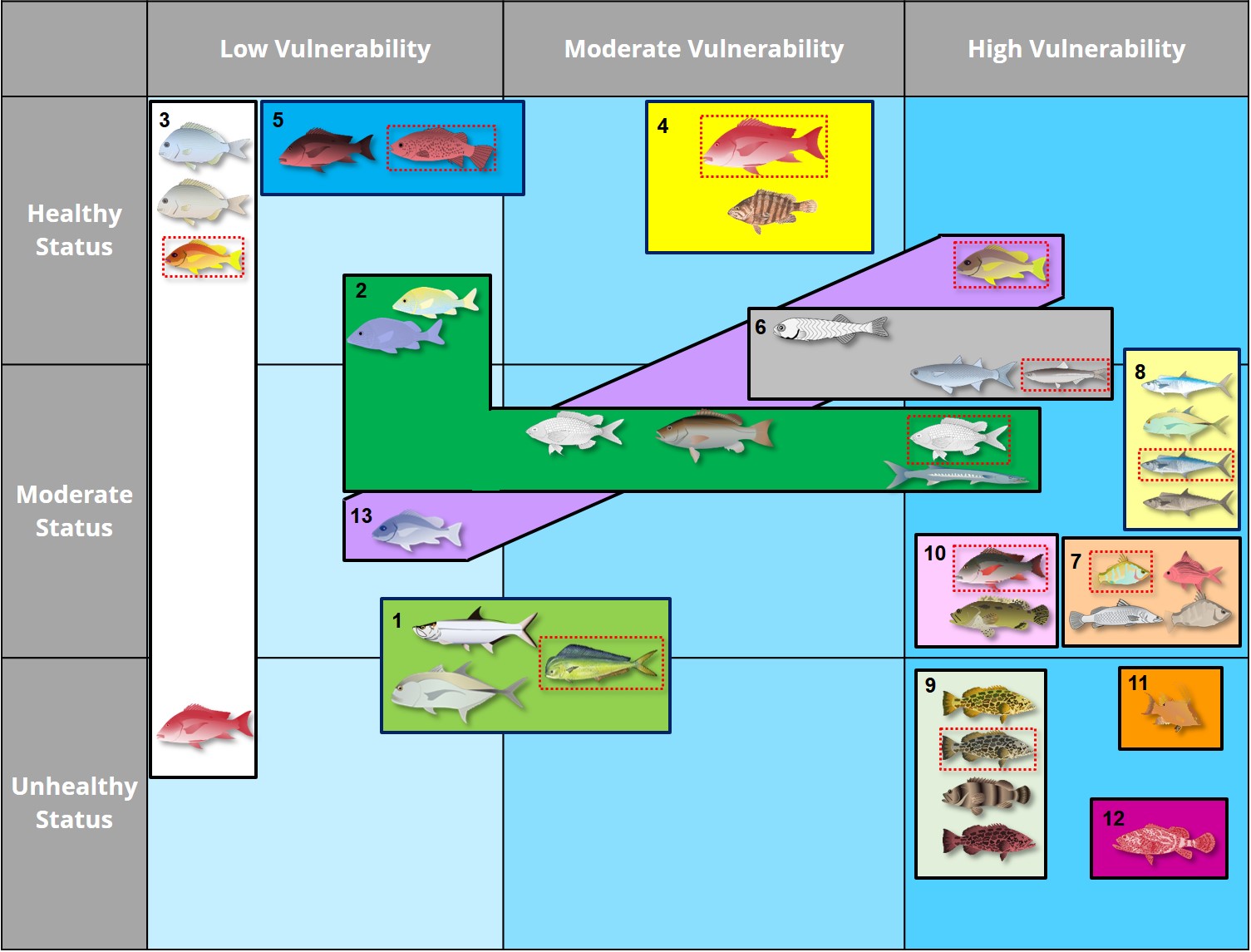 Belize's national finfish management plan is applying a multispecies approach ​​​​​that manages 47 finfish species through "fish baskets", stakeholder-determined groupings of target ​​​​​species based on the species and fishery characteristics. Credit: Kendra Karr.

Another hallmark of the management plan is its adaptive approach to decision-making. Scientific data and stakeholder insights are reviewed periodically, and harvest controls are adjusted according to a pre-determined decision-making framework.
"We need fishers to be involved from the beginning as community members and participate through the entire process including helping to evaluate all aspects of this plan," said Paula Jacobs Williams, a fisher in the Punta Negra community.
"Some terms are new to us but we are learning and willing to make adjustments, especially during times of uncertainty as is the case with COVID-19. We have nowhere else to go, we face all the storms that come our way and we learn to adapt what works," Ms. Williams said.
Firming up the plan
A draft of the management plan was recently reviewed during an oceans economy and trade strategies project implementation workshop co-organized by UNCTAD, the UN Division for Ocean Affairs and the Law of the Sea (DOALOS), the Belize fisheries department, the Belize directorate general for foreign trade and EDF.
The plan will next be reviewed by Belize's fisheries council and then go through a two-month public consultation process to gather additional stakeholder input and feedback.
Belize's director of blue economy, Beverly Wade, said: "The development and implementation of this strategic priority action for the marine finfish sector will result in the realization of an important building block in the overarching national blue economy strategy."
Belize's robust and innovative approach to managing its finfish fisheries serves as a model for other countries seeking inspiration for sustainable development of marine industries.
The lessons are timely in the lead-up to UNCTAD's 15th quadrennial ministerial conference (UNCTAD15) to be held online from 3 to 7 October under the theme "From inequality and vulnerability to prosperity for all".
UNCTAD15 will present the world with the first opportunity to align the sustainable development agenda with global efforts for a green and blue recovery from the COVID-19 pandemic.