21 December 2022
Entrepreneurs are key to driving much-needed innovation in a world seeking more modern, resilient, equitable and accountable health systems in the wake of the COVID-19 pandemic.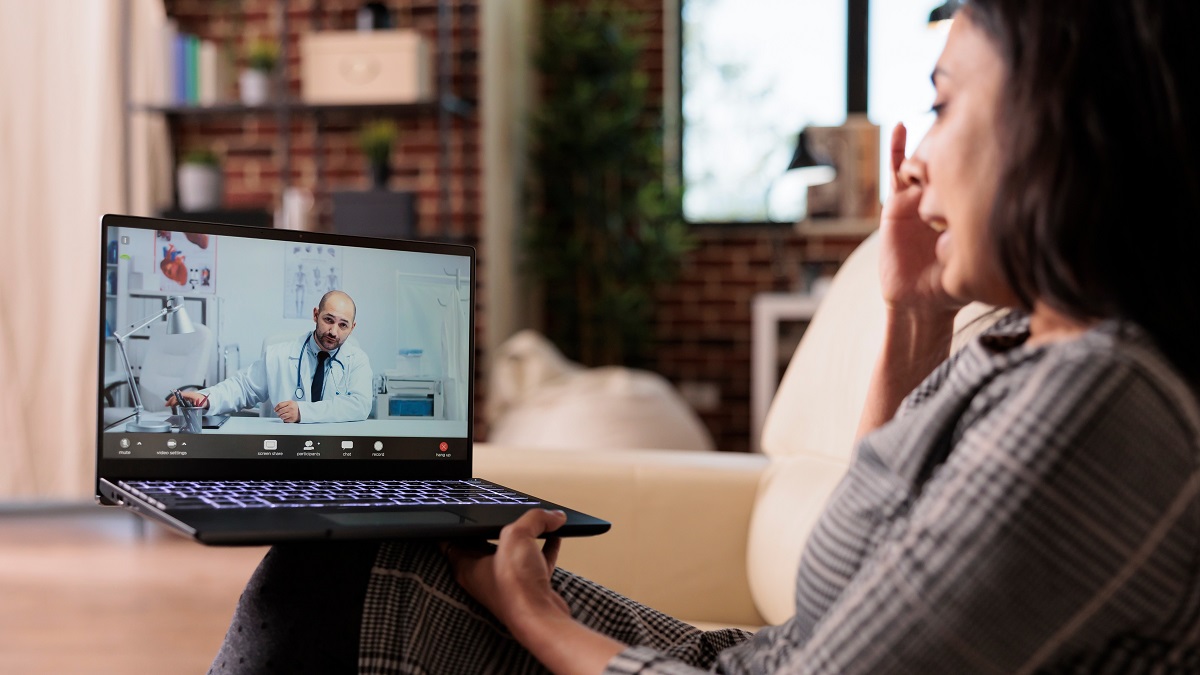 © Shutterstock/ DC Studio | The COVID-19 pandemic has triggered a massive acceleration in the use of telehealth.
The COVID-19 pandemic, with its unprecedented disruptions to health services, has created new patterns of health-care demands for which countries need to prepare.
That's the message from a new UNCTAD report entitled "Entrepreneurship and innovation in the new health economy" published on 20 December.
It says that traditional dynamics of health economies have changed as digital solutions, data-driven models and consumers needs are now at the heart of new health ecosystems, thereby offering entrepreneurs new opportunities.
The report examines the pressure on global health-care systems reeling from the pandemic, how entrepreneurs are innovating to help mitigate such pressure and what policymakers can do to support.
"Smart investments and the creation of a culture of innovation and entrepreneurship are critical in the new health economy," said James Zhan, UNCTAD's director for investment and enterprise development.
"Governments should recognize the role that entrepreneurs can play in strengthening national health-care systems and devise policies to maximize their contribution," Mr. Zhan added.
Boosting innovative dynamics
Health systems worldwide require a major rethink and overhaul following the weaknesses that surfaced during the COVID-19 pandemic, the report says.
It brings to the fore underlying vulnerabilities such as inequalities, insufficient communication between public health systems and health-care delivery systems, urging transformative changes on both supply and demand sides.
Pointing to demographic and epidemiological shifts and people's evolving needs, the report underscores entrepreneurship as a driving force for health-care innovation, research and development.
It highlights the success story of iNNpulsa, Colombia's national agency for entrepreneurship, in driving e-health development.
The agency fosters collaboration among the public sector, large corporations and start-ups, accelerating solutions towards health, technology and innovation.
Scaling up health innovations
The report outlines a framework to assess scalability and sustainability in health-care innovation, from which developing countries can benefit.
It identifies four types of barriers hindering entrepreneurs from promoting innovation, which relate to human factors, technical factors, the health-care ecosystem and access to key infrastructure such as hardware, electricity and the Internet.
The report also shows how the scalability framework applies in real-life settings, featuring case studies of successful health innovations across Africa, Asia and Latin America and the Caribbean.
Striking regulatory balance
The regulatory environment can profoundly impact entrepreneurs' ability to create and apply innovations in health sectors.
The report calls for a balance between lack of regulation and overregulation. This requires "pull incentives" – such as extension of patent exclusivity, patent buyout premium pricing and advance purchase commitment – to increase return on investment in research and development.
At the same time, entrepreneurs also need "push incentives" – for instance grants, tax credits and public-private partnerships – to help lower entry barriers to the health sector.
More policy efforts needed
The report gives recommendations on how to support entrepreneurship in health-care, based on UNCTAD's entrepreneurship policy framework.
To improve access to finance, which remains a major challenge, governments can forge connections between investors and entrepreneurs to boost understanding of local health-care markets.
Lack of trust also poses an obstacle to scaling up innovation. The report calls on governments to ramp up information and dissemination of good practices, which will help integrate private-sector innovations into public health systems.
Strengthening national health systems requires collective efforts. UNCTAD will continue to support developing countries to better understand the intersection between entrepreneurship and the new health economy, as well as drive entrepreneurship-led innovations in health sectors.