06 February 2023
New UNCTAD software allows Bhutan's government employees to create their own user-friendly services for citizens online.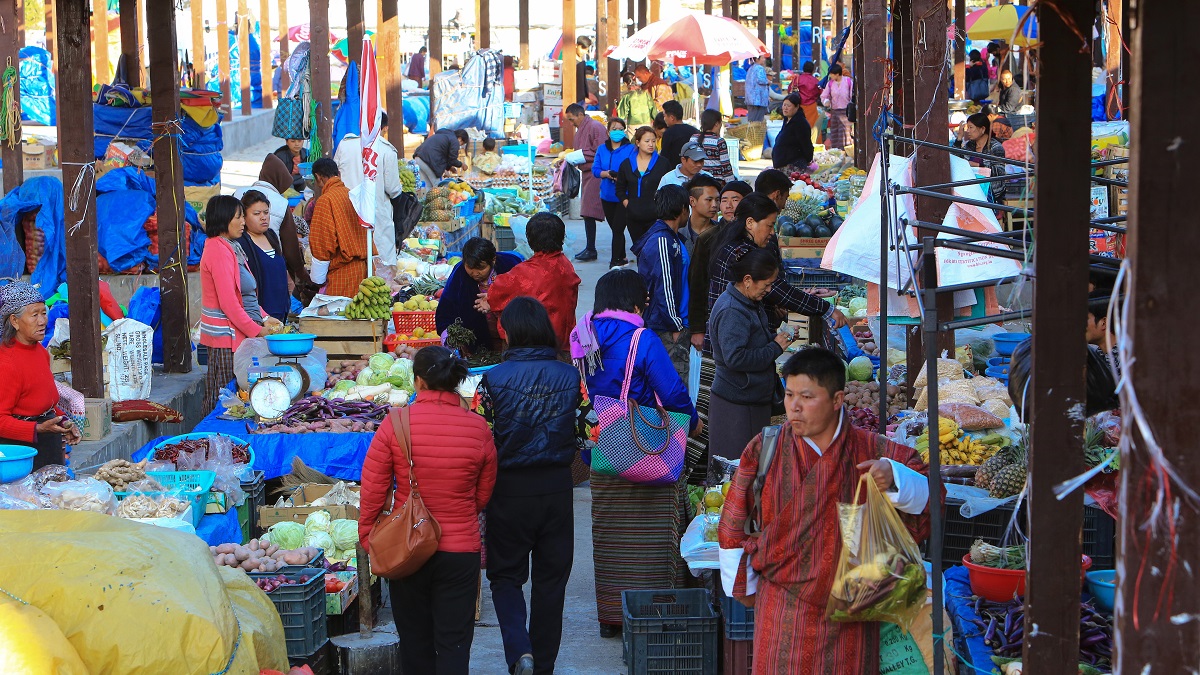 © JordiStock/Shutterstock | The town of Paro in Bhutan.
Tedious government procedures aren't just a pain for users, they're a bore for the civil servants who administer them. Sitting behind a counter stamping forms isn't exactly a dream job.
This is where technology can help. In 2021, amid the COVID-19 pandemic, the Bhutanese government launched the G2B digital government portal, using UNCTAD's customizable digital platform.
It's a ground-breaking piece of software that earned the country recognition as the fastest place in the world to start a new business.
Entrepreneurs simply fill out a form on their mobile phones and receive all registration documents at no cost, in less than a minute. In 2022, 5,500 Bhutanese, almost 1% of the population, used the service to register a business – 52% of them were women.
It's also a turning point for Bhutan's public administration and for the world of digital government in general.
The fastest business registration service on Earth wasn't designed by consultants in India or California but by the very civil servants who had previously administered the time-consuming, paper-only process that required citizens to go from one government office queue to another.
How did this happen?
Keep it simple
It's all down to the low-code simplicity of the UNCTAD digital government platform, which after some basic training, Bhutan's civil servants were able to customize themselves to create online services. The coverage of these services is now vast and includes permits to run bus services, authorizations to fly drones and leases for industrial parks.
Over the next two years, the government plans to include all permits, authorizations and procedures related to the country's economy in the platform. With time it could stretch across all government departments.
"The goal of our technology is to ease friction," says Frank Grozel, who heads UNCTAD's digital government platform programme. "Everyone wins from having effective, uncomplicated technology at their fingertips. But this is especially important for civil servants, because it allows them to focus on why they do their job and not necessarily how they do it."
Better service delivery
Each service is built from the bottom up. Government teams, including civil servants working on the procedure, developers and trainers came together to simplify existing steps, creating shortcuts that help accelerate service delivery.
Employees are guided to understand the process from the user's point of view, generating empathy and understanding of where the bottlenecks and frustrations can be.
"Whole teams have started to see how the system could be changed, and why elements of the original process could have felt so painful to the end user," said Bita Mortazavi, UNCTAD's project manager for the Bhutan initiative. 
The impact on staff has been transformative. "We can now focus on service development and select simple services, with large impact, to change entire systems," said Sonam Lhamo, project lead at Bhutan's Ministry of Economic Affairs.
Tshering Dorji, a developer, said it changed his perspective in software development. "My imagination improved a lot. I learned how to simplify without coding," he said.
Another developer, Pema Gyalpo, was pleasantly surprised. "We can further simplify even the simple things," he said. "The experience of building this easier system was not about work, but how we're going to work [in the future]. I'll be privileged to send ideas which will serve other countries."
Innovate first, regulate later
Most Bhutanese businesses are small. About 95% of them are cottage enterprises. This reality drove the country's government to seek ways to help the mountain nation's micro-enterprises succeed in the quickest, simplest way.
"Our approach is to innovate first, regulate later, so as to reduce entry barriers for new businesses, embrace innovation and allow creativity to flourish," said Bhutan's minister of economic affairs, Tengye Lyonpo.
This ethos has delivered results for the country whose unconventional approaches are working for it and its citizens in novel ways.
While Bhutan has been successfully pioneering the do-it-yourself approach to digital government, thanks to funding from the Netherlands, other countries are set to follow. Colombia, Estonia, Jordan, Lebanon, Libya, Sudan, Togo and Tunisia will join the club this year.
Countries already benefiting from the platform include Argentina, Benin, Burundi, Cameroon, El Salvador, Iraq, Lesotho and Mali.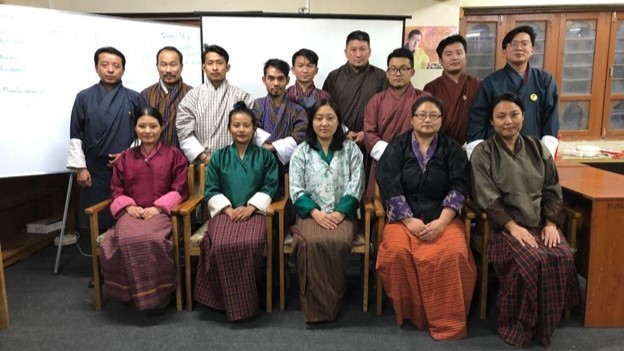 Bhutanese government officials who learned how to simplify their online business registration process for entrepreneurs, using UNCTAD's customizable software.