18 November 2022
Reducing the time and cost of trade has become even more critical in the face of rising inflation, which hits micro, small and medium-sized enterprises and consumers harder.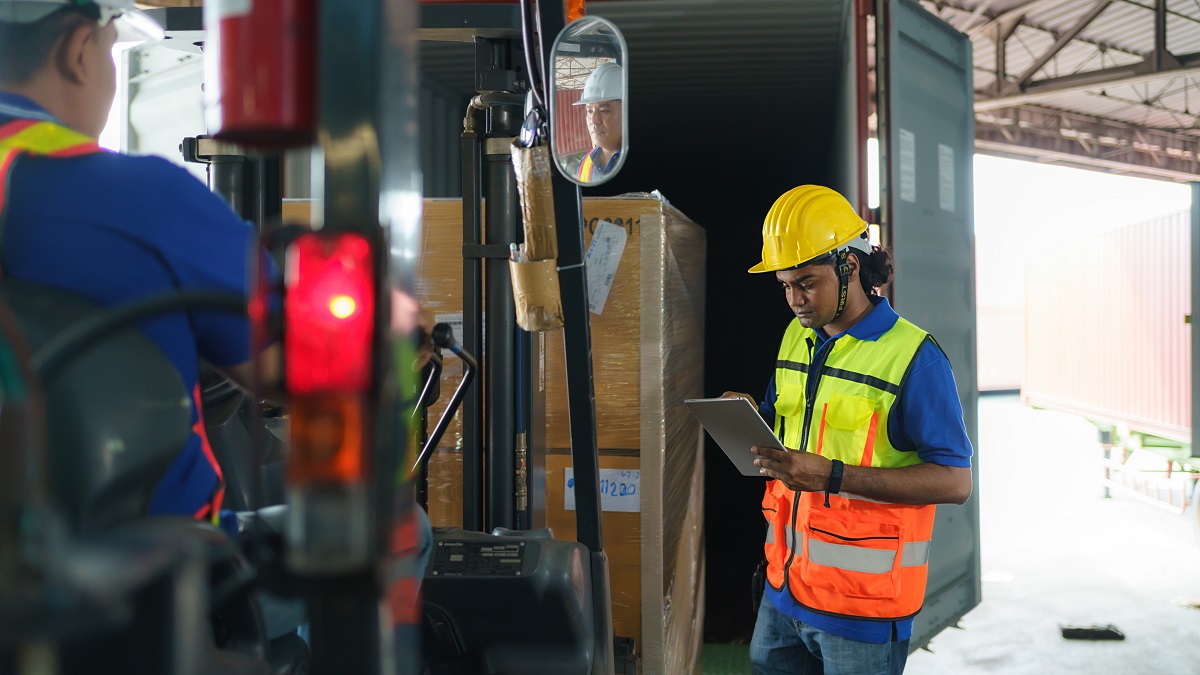 © Shutterstock/Travelpixs | Digital tools help facilitate trade by increasing its scale, scope and speed.
A new UNCTAD study outlines key factors to help national trade facilitation committees (NTFCs) endure and adapt in times of global economic uncertainty.
Released on 8 November, the report entitled "National trade facilitation committees in the quest for sustainability" draws on data from 134 countries across five continents, with a sample two-and-a-half times larger than before.
It comes ahead of a key event slated for 22 November, which will focus on helping NTFCs monitor trade facilitation reforms since the onset of the COVID-19 pandemic in 2020.
NTFCs are multi-stakeholder coordination bodies established in most countries as public-private-partnerships to advance trade facilitation and logistics policy reforms.
The report underscores financial assistance, political commitment and high-level support as crucial to sustaining NTFCs, while flagging disparities across development groupings.
Well-functioning NTFCs helped keep borders open and trade flowing during the COVID-19 pandemic. And they will continue to be instrumental in mitigating challenges caused by persisting supply chain disruptions.
Varying results by development level
The study updates previous UNCTAD research on NTFCs, following previous editions in 2015, 2017 and 2020.
It shows that developed nations and their developing counterparts perceive differently the key factors that make NTFCs sustainable.
Financial assistance and adequate resources top developing countries' concerns (77%), while political commitment and high-level support matter the most to developed ones (68%).
NTFCs in developed countries reported broader scope of work, more private sector involvement, higher participation by women, as well as better coordination and transparency.
Main obstacles
The study assessed the capacity of NTFCs to be sustainable. They got an average of 47 out of 100 points on the sustainability score, according to data from January 2022.
Funding and resource shortages were the biggest challenges to sustainability for 60% of the NTFCs interviewed for the study. The figure hit a striking 93% for least developed countries.
Other main obstacles include lack of awareness and political buy-in, as well as difficulties in maintaining the participation and motivation of members. Almost two thirds of NTFCs don't have a communication strategy to articulate their vision and mission.
These factors are interlinked, the study says, calling for awareness raising and trade facilitation to drive high-level support and active participation in NTFCs.
Enhancing NTFC sustainability
Through a tailored empowerment programme, UNCTAD equips NTFCs with the skills and knowledge to implement trade facilitation reforms in a coordinated manner. Its e-learning platform has trained over 1,500 stakeholders in less than two years.
Revamped in early 2022, UNCTAD's NTFC database has for the first time made aggregated trade facilitation data instantaneously available to users including traders, investors, researchers and key partners worldwide.
UNCTAD also hosts a reform tracker tool empowering developing countries across Africa, Asia and Latin America to better track, monitor and manage their trade facilitation initiatives.
The event scheduled for 22 November will mark the tool's second anniversary. It's funded by the United Kingdom government. Register to learn how the tool has made a difference on the ground.