Cotton remains a strategic crop in Africa, especially for countries in Eastern and Southern Africa (ESA). It generates export revenues, as well as employment and income for families in rural areas. Nevertheless, in many countries, cotton production has dwindled in recent years. This is due, in part, to the declining returns that farmers derive from its cultivation.
The UN Development Account Project 1617K on "Promoting cotton by-products in Eastern and Southern Africa" assisted four countries - Tanzania, Uganda, Zambia and Zimbabwe – in building the capacity of stakeholders and policy makers to evaluate and pursue opportunities to add value to residues in the cotton value chains, such as: fuel briquettes from cotton stalks, absorbent cotton from waste fibres, or cottonseed meal that can be fed to poultry and other non-ruminants.
These processing activities can create new businesses in the sector and increase the income that farmers earn from growing cotton. Any resulting increase in cotton production could help reinvigorate the cotton value chain in the four countries and the ESA region.
UNCTAD implemented the project in partnership with the UN Economic Commission for Africa (UNECA) and the Common Market for Eastern and Southern Africa (COMESA).
The project closed on 31 December 2020, having implemented all of the activities in the original project plan and achieved its output-oriented performance indicators.
For more information, please consult the "documents" and "events and meetings" tabs below, which list all information and deliverables generated during the project.
To sustain the project's momentum and expand its work to other countries in Africa, UNCTAD formed a joint technical cooperation initiative on cotton by-products with the World Trade Organization (WTO) and the International Trade Centre (ITC). The agencies have since implemented a first-phase project, funded by the Enhanced Integrated Framework (EIF), and plan more projects to extend the work completed so far.
Objective:
To strengthen the capacity of selected countries in Eastern and Southern Africa to assess the economic viability of the development of cotton by-products and formulate evidence-based policies that promote their value addition.
Expected outcomes:
Improved capacity of cotton value chain stakeholders, including government officials, the private sector and farmers' associations in target beneficiary countries to assess the potential value, market situation and prospects for cotton by-products.
Improved capacity of policymakers in the beneficiary countries/region to:

Formulate evidence-based policies that promote the value addition of cotton by-products. (ACHIEVED)
Create investment profiles to attract potential investors. (ACHIEVED)
Selected activities:
Conduct a survey in each country, of a cross- section of stakeholders in the cotton value chain, to inform a value chain analysis of the cotton by-products sector. (A 1.1 - COMPLETE)
Hold national capacity-building workshops in each country to disseminate analysis from the survey and draft an action plan for developing the cotton by-products sector. (A 1.3 - COMPLETE)
Organize a study visit for stakeholders from the four countries to a country with a thriving cotton by-products sector. (A 1.4 - COMPLETE)
Work with the investment promotion agencies in the four countries to draft investment profiles for their cotton by-product sectors. (A 2.3 - COMPLETE)
Hold regional workshop for the countries to exchange lessons from the project activities and present their priority follow-on initiatives. (A 2.4 - COMPLETE)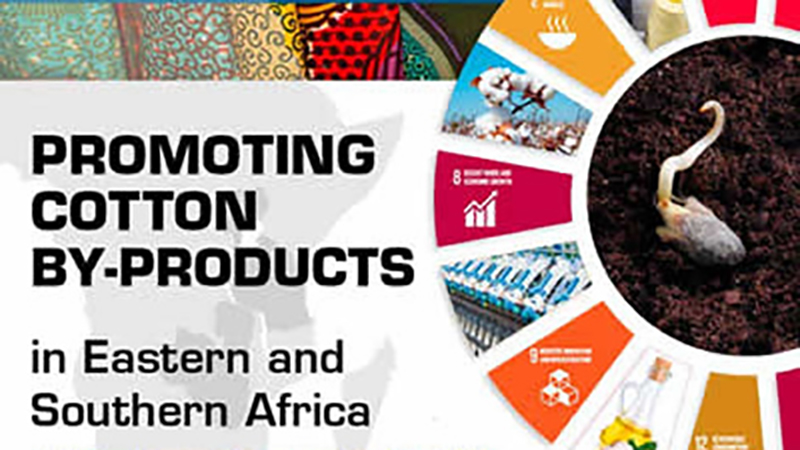 Project Code
1617K

Partners
United Nations Economic Commission for Africa (UNECA) and Common Market for Eastern and Southern Africa (COMESA)

Donors
United Nations Development Account

Beneficiaries
Zambia, Tanzania, Zimbabwe and Uganda

Duration
2016-2020

Related
Topic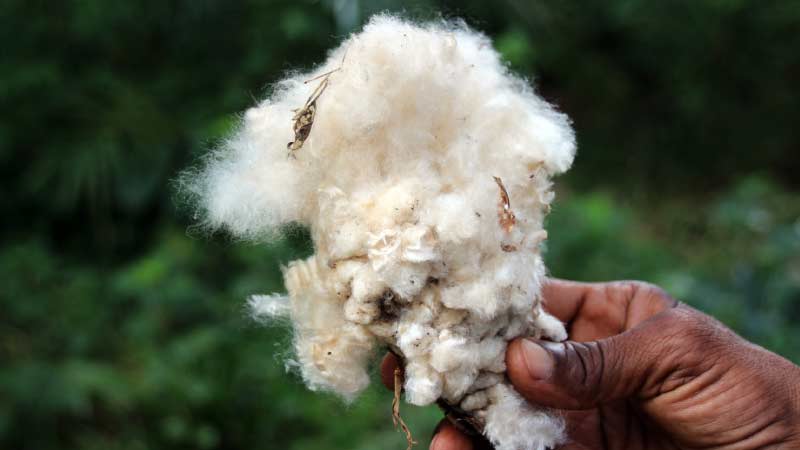 Commodities