The project "Strengthening the capacity of the Economic Community for Central African States (ECCAS) to enhance domestic production linkages from the mineral resources sector" assists ECCAS countries to strengthen the capacity of policy makers, technical specialists and national institutions to enhance development linkages from the mineral resources sector to the rest of the economy.
The aim of the project is to develop the capacities of the beneficiary countries to design and implement participatory strategies for the creation and strengthening of lasting national economic linkages to mineral-exploitation-related activities.
This would involve, inter alia, stimulating dialogue among political leaders and local business organizations and professional associations, as well as foreign investors, on ways and means to ensure investment in mineral activities that facilitate the creation of new activities, jobs and subcontracting opportunities between foreign companies and local enterprises.
The project will also contribute to the design of appropriate policies and regulatory frameworks of relevance to the optimization of the development impact of the mineral sector.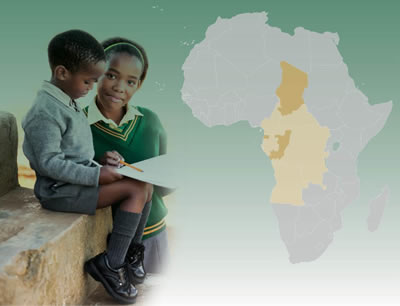 Project Code
1415P
---

Partners
United Nations Economic Commission for Africa
---

Donors
United Nations Development Account
---

Beneficiaries
Angola, Chad, Congo, Equatorial Guinea and Gabon
---

Duration
2015-2017
---