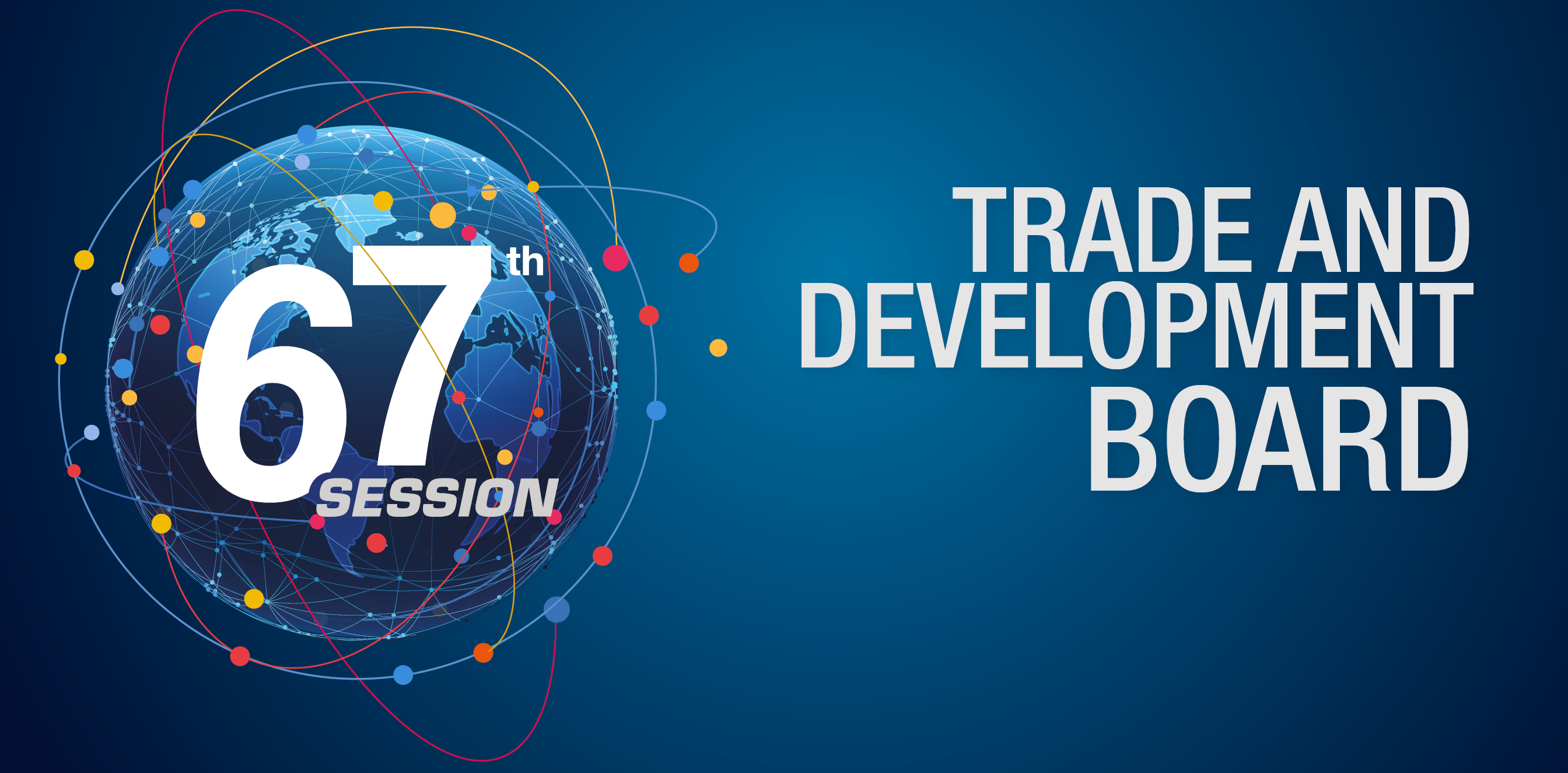 02 - 03 July 2020
[Virtual Meeting]
The first segment of the sixty-seventh session of the Trade and Development Board will take place from 2 to 3 July 2020 in the form of a formal virtual meeting with interpretation in the six official languages of the United Nations. A copy of the preliminary programme is attached.
The agenda items to be considered shall be:
Item 2. Annual report of the Secretary-General

Item 3. Actions carried out and/or planned by UNCTAD to support States in the recovery of their trade and industries after overcoming the pandemic
Time permitting, the Board may also consider:
Item 13. UNCTAD contributions to the implementation of and follow-up to the outcomes of the major United Nations conferences and summits in the economic and social fields
As virtual meetings with interpretation are limited to 2 hours each, and in order to ensure as smooth a virtual meeting as possible, delegations are requested to inscribe on the list of speakers for the opening session as well as the list of speakers for the three substantive agenda items that could be considered during the first segment of the Board.
The secretariat wishes to emphasize that statements at the opening session should be limited to expressions of goodwill to the outgoing and incoming presidents and bureaux of the Trade and Development Board. Provisions shall be made for general statements at the second segment of the session of the Board in September.
Delegations interested in making an intervention during one of the virtual sessions at the first segment should inform the Secretariat by 26 June 2020 at correspondence@unctad.org.
To ensure that statements are interpreted as clearly as possible, delegates are also requested to submit to the same e-mail address a copy of their statements 24-hours in advance of the session in which they wish to speak. Coordinators and delegations are kindly requested to limit their interventions to a maximum of 4 minutes.
---
INTERPREFY: Guidelines for remote delegates:
---

Language(s)
English | Français | Español | 简体中文 | Русский | العربية |
Related
Meeting series
Event
Contact
Communications concerning representation:
UNCTAD secretariat
Intergovernmental Support Service
Palais des Nations
CH-1211 Geneva 10