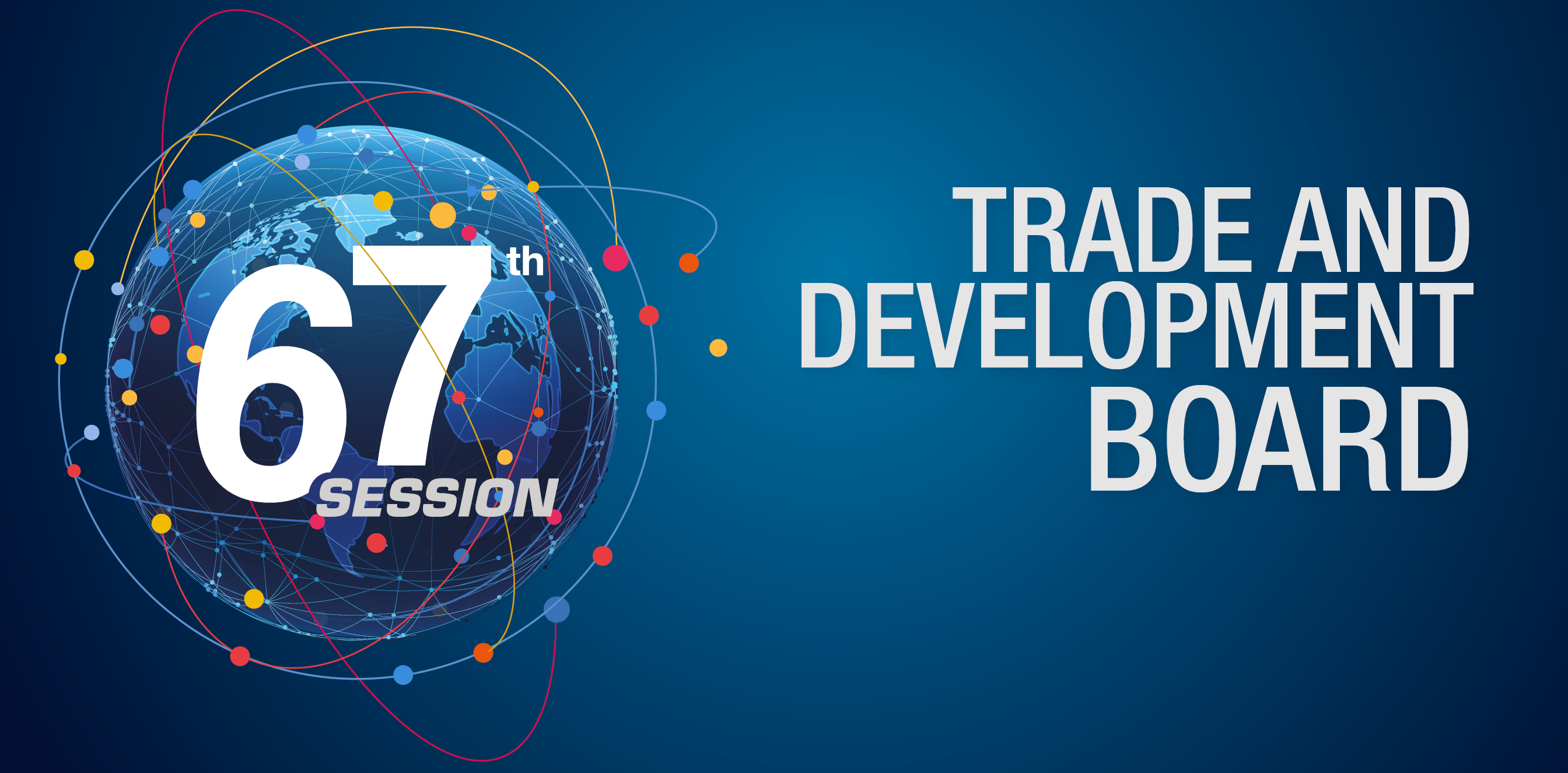 28 September - 02 October 2020
Palais des Nations
Geneva
, Switzerland
IMPORTANT NOTICE
If you have cold- or flu- like symptoms or you are awaiting a COVID-19 PCR test result, you must not come to the UN premises.
If you are diagnosed with COVID-19 and have been present at the UN premises in Geneva within the previous 14 days, you are requested to inform the UN Medical Service (phone +41 (022) 917 25 20), or if your attendance was for an official meeting, you may contact the meeting organizer.
If you develop cold- or flu- type symptoms while at the UN premises, please contact the UN Security Control Centre: +41 (0) 22 917 29 00 or 112 from any fixed phone in the Palais. Security personnel will assist you and contact the UN Medical Service.
---
Arrangements for the consideration of item 4:
Preparatory process for the fifteenth session of the conference
On behalf of the President of the Trade and Development Board, H.E. Mr. Federico Villegas (Argentina), the UNCTAD secretariat has the honour to inform member States of the following arrangements for the consideration of agenda item 4 - Preparatory process for the fifteenth session of the conference.
The President will open the meeting by inviting the Secretary-General of UNCTAD, Dr. Mukhisa Kituyi, to deliver opening remarks. This will be followed by a formal debate in which groups, individual members, observer states, and accredited observers will have the opportunity to make statements.
At the conclusion of this debate, time permitting, the President intends to convert the meeting into a closed session for an informal, off-the-record brainstorming on how to best arrange the work of the consensus-building pillar towards UNCTAD 15, especially that of the UNCTAD 15 Preparatory Committee, given these exceptional times. The President therefore encourages groups and members to engage freely and openly in this brainstorming. To this end, no records will be kept and there will consequently be no attribution of any ideas that may be shared at this brainstorming.
To guide the brainstorming session, participants may wish to consider addressing the following questions, among others:
What are the implications of the COVID-19 pandemic on trade and development and how can we improve our substantive work and consensus building process towards UNCTAD XV?
What innovations can we bring to the organization of UNCTAD 15 to enhance its development impact, especially given the important contributions that UNCTAD as a whole can make in shaping the post-COVID world?
What deliverables could we work towards as concrete outcomes from UNCTAD 15?
There is some issue in accessing document path, Please contact to Site Admin
Decision 558 (LXVII) 1198th plenary meeting
28 Sep 2020
Decision 559 (LXVII) 1198th plenary meeting
28 Sep 2020
Agreed Conclusion 560 (LXVII) 1205th plenary meeting
2 Oct 2020
Decision 561 (LXVII) 1198th plenary meeting
28 Sep 2020
---

Language(s)
English | Français | Español | 简体中文 | Русский | العربية |
Related
Meeting series
Event
Contact
Communications concerning representation:
UNCTAD secretariat
Intergovernmental Support Service
Palais des Nations
CH-1211 Geneva 10
E.
meetings@unctad.org