09 - 11 May 2023
GMT+1
Luanda
, Angola
Jointly organized in collaboration with the International Organization for Standardization (ISO)
Under the EU-UNCTAD Joint Programme for Angola: Train for Trade II, with funding by the European Union, a training workshop will be held from 9 to 11 May 2023 on the National Quality Infrastructure (NQI) for the Angolan agrifood sector. The focus will be on fisheries, tropical fruits, and coffee. UNCTAD, in collaboration with the International Organization for Standardization (ISO) and with inputs from the Marine Stewardship Council (MSC) and the United Nations Food and Agriculture Organization (FAO), will organize the activity.
Building on the outcome of the workshop on the Blue Economy, fisheries sector development, and meeting international standards for fisheries exports, which recommended the organization of a capacity-building workshop as a follow-up to the discussions on advancing the strengthening of the Angolan NQI for the selected sectors to benefit trade, the overall objective is to build Angola's capacity to diversify its exports and tap regional and international market opportunities by meeting sanitary and phytosanitary standards and requirements. Thus, the workshop aims to: (a) discuss the role of the NQI and how it can demonstrate that products and services meet specified requirements by regulators and the demands of domestic and international markets; (b) assess gaps and limitations in the current quality infrastructure in Angola and recommend improvement measures; (c) share information regarding relevant international experiences and best practices; (d) address the various steps required to set up a complete NQI; (e) address common challenges, as well as the role of stakeholders; (e) develop an action plan for the further strengthening of the NQI in Angola; and (f) gather participants' inputs in view of developing broad sectoral interventions for Angola.
The training will involve stakeholders from public and private institutions dealing with the fisheries, fruits, and coffee sectors, including relevant ministries, national regulators, operators from the fisheries sector, fish inspection experts, industry associations, service providers, conformity assessment bodies, and consumers, laboratory analysts, sectoral experts, and consumer associations, as well as actors from the broader agri-food sector with practical and technical knowledge about trade, development policies, and international food quality and safety standards.
____
Workshop de formação sobre Infraestruturas Nacionais de Qualidade para o sector agro-alimentar angolano, com enfoque na pesca, frutas tropicais e café
Organizado conjuntamente em colaboração com a Organização Internacional de Normalização (ISO)
No âmbito do Programa Conjunto UE-CNUCED para Angola: Train for Trade II, financiado pela União Europeia, será realizado um workshop de formação de 9 a 11 de Maio de 2023 sobre a Infra-estrutura Nacional de Qualidade (INQ) para o sector agro-alimentar angolano. A ênfase será colocada nas pescas, nos frutos tropicais e no café. A CNUCED, em colaboração com a Organização Internacional de Normalização (ISO) e com contributos do Marine Stewardship Council (MSC) e da Organização das Nações Unidas para a Alimentação e Agricultura (FAO), organizará a actividade.
Com base nos resultados do workshop sobre a Economia Azul, o desenvolvimento do sector das pescas e o cumprimento das normas internacionais para as exportações de pescas, que recomendou a organização de um workshop de reforço de capacidades como seguimento das discussões sobre o avanço do reforço da INQ angolana para os sectores seleccionados para beneficiar o comércio, o objectivo geral é reforçar a capacidade de Angola para diversificar as suas exportações e aproveitar as oportunidades do mercado regional e internacional através do cumprimento das normas e requisitos sanitários e fitossanitários. Assim, o seminário visa (a) discutir o papel do INQ e como pode demonstrar que os produtos e serviços cumprem os requisitos especificados pelos reguladores e as exigências dos mercados nacionais e internacionais; (b) avaliar as lacunas e limitações na actual infra-estrutura de qualidade em Angola e recomendar medidas de melhoria; (c) partilhar informações sobre experiências internacionais relevantes e melhores práticas; (d) abordar os vários passos necessários para criar uma INQ completa; (e) abordar os desafios comuns, bem como o papel das partes interessadas; (e) desenvolver um plano de acção para o reforço da INQ em Angola; e (f) recolher os contributos dos participantes com vista ao desenvolvimento de intervenções sectoriais gerais para Angola.
A formação envolverá intervenientes de instituições públicas e privadas que lidam com os sectores das pescas, frutas e café, incluindo ministérios relevantes, reguladores nacionais, operadores do sector das pescas, peritos em inspecção de pescado, associações industriais, prestadores de serviços, organismos de avaliação da conformidade e consumidores, analistas de laboratório, peritos sectoriais e associações de consumidores, bem como intervenientes do sector agro-alimentar em geral com conhecimentos práticos e técnicos sobre comércio, políticas de desenvolvimento e normas internacionais de qualidade e segurança alimentar.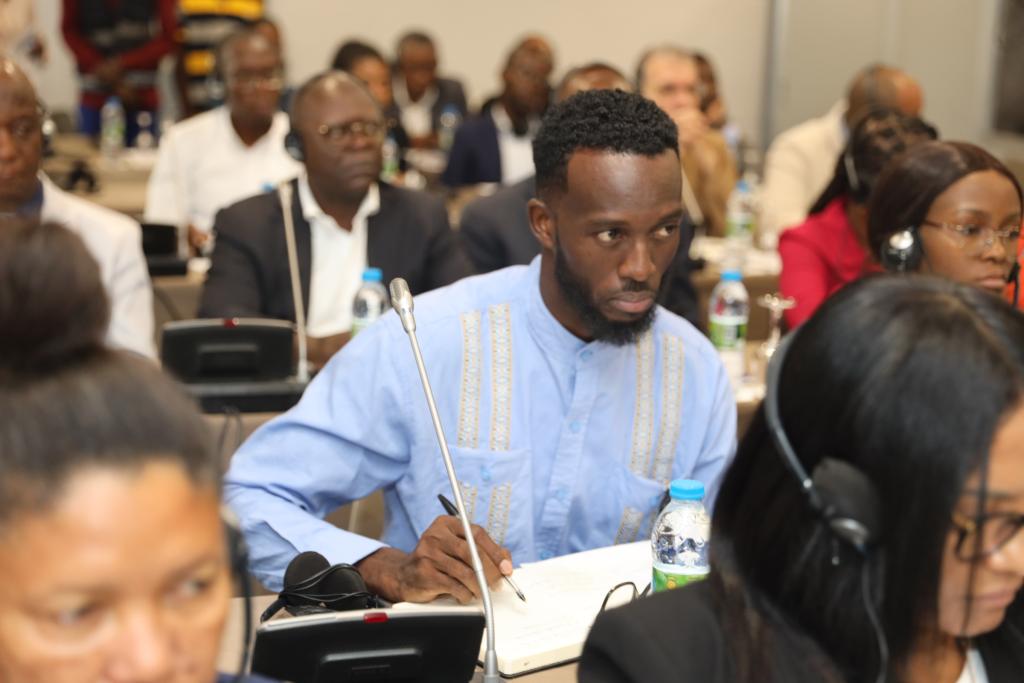 Training participants on the first day / Participantes do seminário no primeiro dia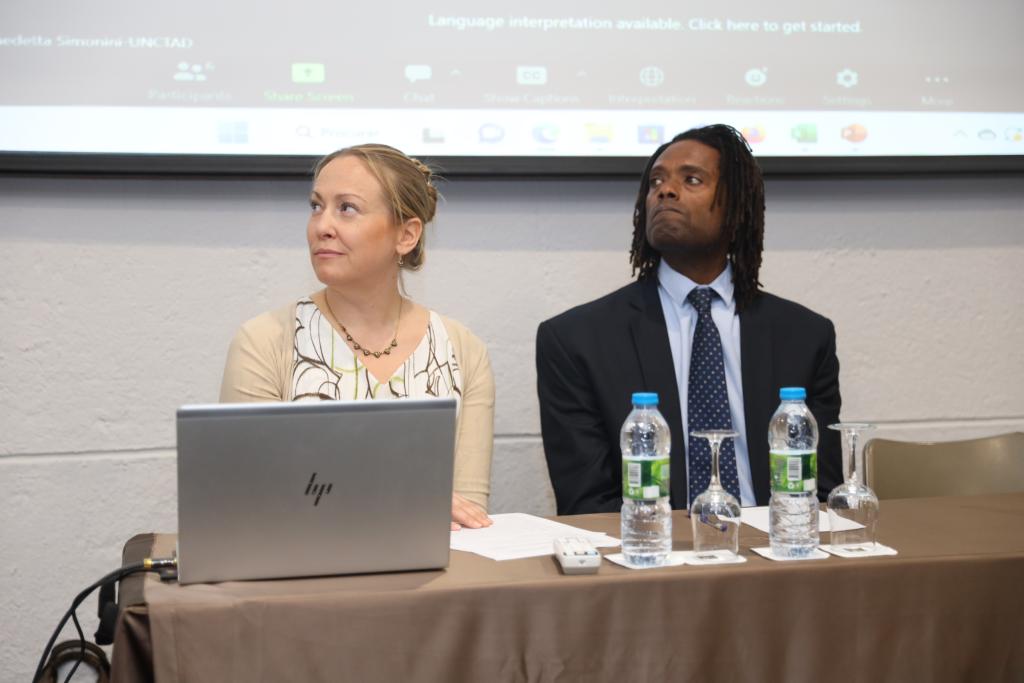 Opening session by Ms. Johanna Silvander, Programme Management Officer at UNCTAD, and Mr. Eddy Delaunay Belleville, Programme Manager at the EU Delegation in Angola / Sessão de abertura pela Sra. Johanna Silvander, Responsável de Gestão do Programa na CNUCED, e pelo Sr. Eddy Delaunay Belleville, Gestor de programas na Delegação da UE em Angola
There is some issue in accessing document path, Please contact to Site Admin
09 May 2023
-
Agenda item Day 1
09 May 2023
-
Agenda item Day 1
Co-organizer(s):
MINDCOM; Ministries of Fisheries and Marine Resources, and Agriculture and Forestry of Angola; International Standardization Organization (ISO); Marine Stewardship Council (MSC); United Nations Food and Agriculture Organization (FAO) Angola.
Sponsor / funding:
European Union in Angola
---

Language(s)
English | Português |
Related
Topic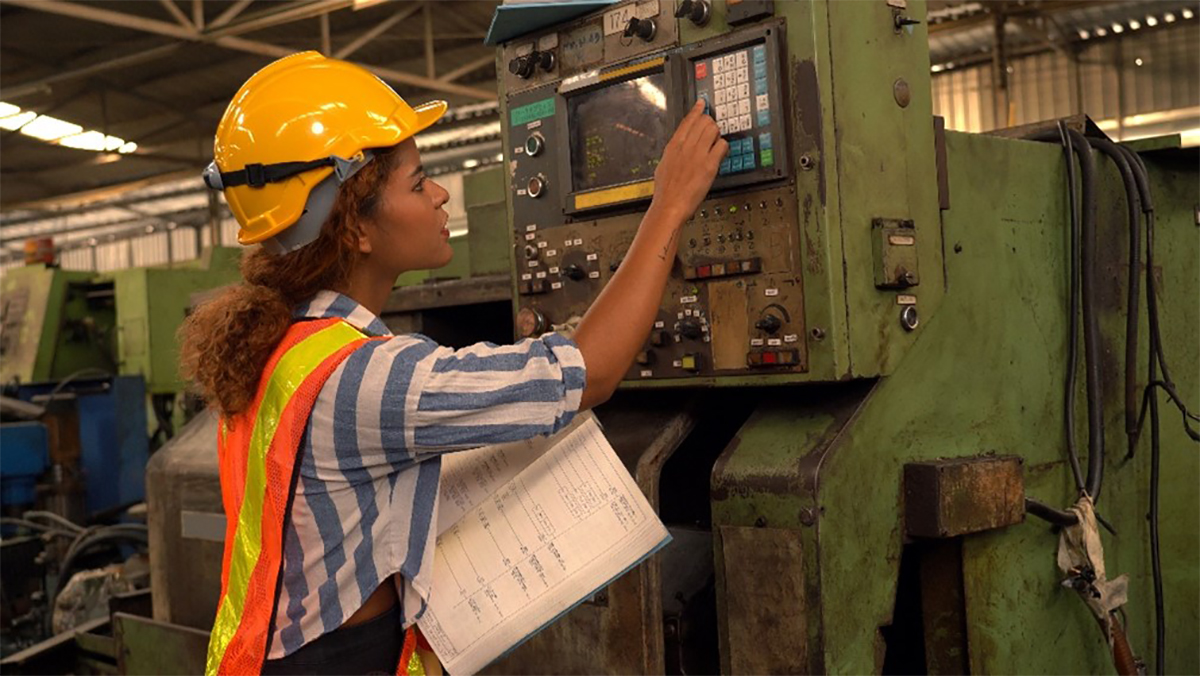 Africa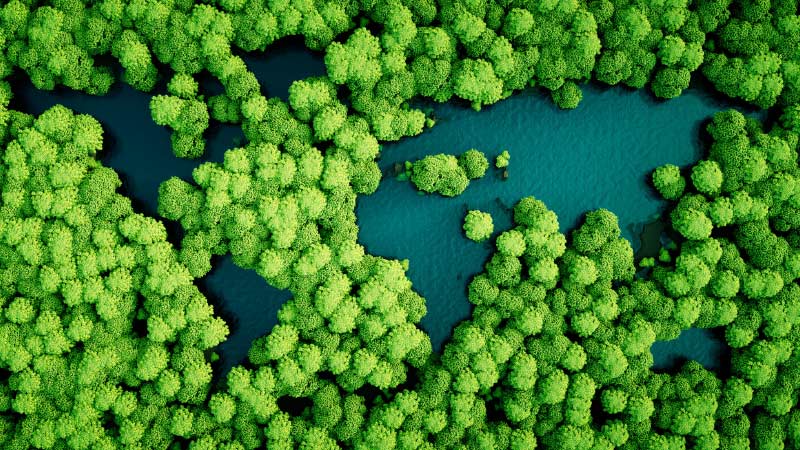 Trade and environment
Programme
Project
Event
Contact
Johanna Silvander
Programme Manager,
Train for Trade II
UNCTAD Geneva
johanna.silvander@un.org
+41 (022) 917 5116
Taciana Evaristo
Programme Assistant,
Train for Trade II
UNCTAD Luanda
taciana.evaristo@un.org
+244 946 089 347