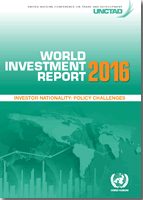 Investor Nationality: Policy Challenges
In 2015, global flows of foreign direct investment rose by about 40 per cent, to $1.8 trillion, the highest level since the global economic and financial crisis began in 2008. However, this growth did not translate into an equivalent expansion in productive capacity in all countries. This is a troubling development in light of the investment needs associated with the newly adopted Sustainable Development Goals and the ambitious action envisaged in the landmark Paris Agreement on climate change. This latest World Investment Report presents an Investment Facilitation Action Package to further enhance the enabling environment for investment in sustainable development.
The Addis Ababa Action Agenda calls for reorienting the national and international investment regime towards sustainable development. UNCTAD plays an important role within the United Nations system in supporting these endeavours. Its Investment Policy Framework and the Road Map for International Investment Agreements Reform have been used by more than 100 countries in reviewing their investment treaty networks and formulating a new generation of international investment policies.
Regulations on the ownership and control of companies are essential in the investment regime of most countries. But in an era of complex multinational ownership structures, the rationale and effectiveness of this policy instrument needs a comprehensive re-assessment.
This Report provides insights on the ownership structures of multinational enterprises (MNEs), and maps the global network of corporate entities using data on millions of parents and affiliates. It analyses national and international investment policy practices worldwide, and proposes a new framework for handling ownership issues.
This latest edition of the World Investment Report is being issued as the world embarks on the crucial work of implementing the landmark 2030 Agenda for Sustainable Development and the Paris Agreement on climate change. The key findings and policy recommendations of the Report are far reaching and can contribute to our efforts to uphold the promise to leave no one behind and build a world of dignity for all. I therefore commend this Report to a wide global audience.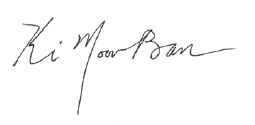 BAN Ki-moon
Secretary-General of the United Nations